April Meeting Cancelled – BCIL Open Day instead
This month's meeting (April 2018) has been cancelled!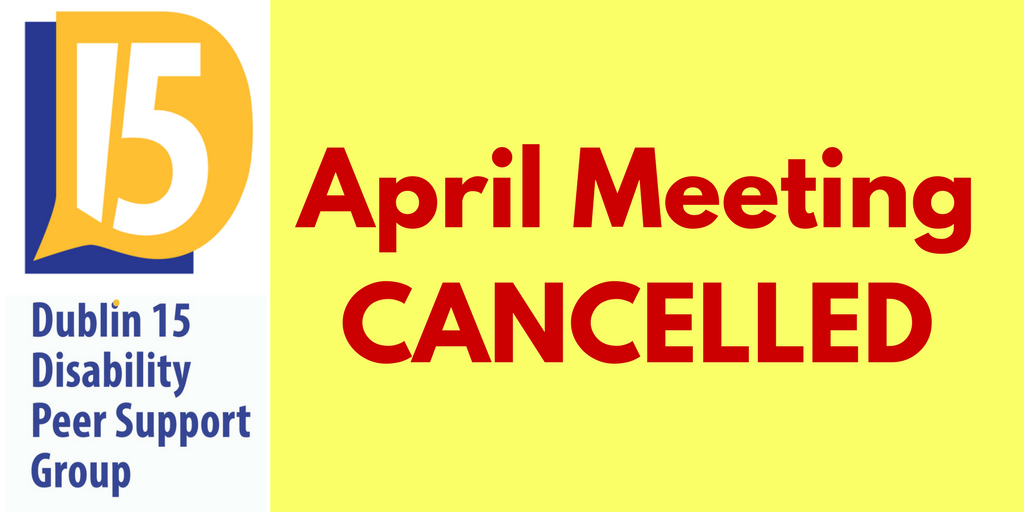 Please note that for this month only – April 2018 – we will not be meeting in Blanchardstown Library. Next month our meetings will resume as normal.
The good news, however, is that on the same day as our meeting (April 26th, the last Thursday in April), BCIL will run an open day from their offices in nearby Mulhuddart.
The lovely staff at BCIL have even promised plenty of tea, coffee, sandwiches and perhaps even some cake. So please don't be disheartened by the diversion as a warm welcome awaits in Mulhuddart.
The BCIL Mulhuddart office is located on the main street of Mulhuddart in Parkside House, just above Pathways Centre.