Disability Peer Support Group Location
Our group meets at Blanchardstown Library which is located in a building just opposite the cinema entrance (Blue Entrance) of Blanchardstown Shopping Centre.  We meet on the last Thursday of every month, from 2pm to 4pm.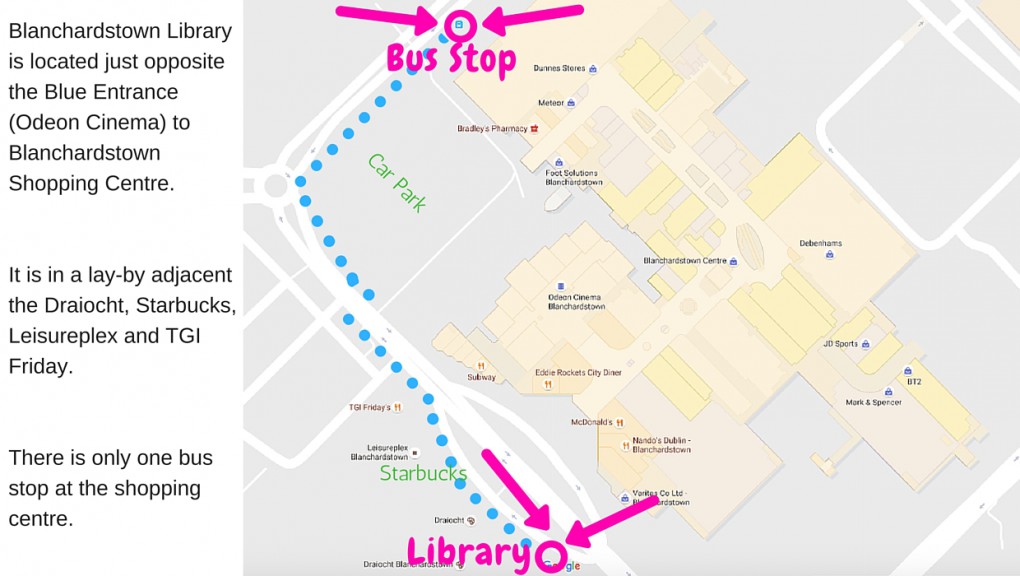 The fully accessible meeting room is located on the ground floor of Blanchardstown Library. When you enter the library follow the corridor to the right of the reception desk and you will find us at the end as our meeting room is the very last room. Library staff will be happy to guide you.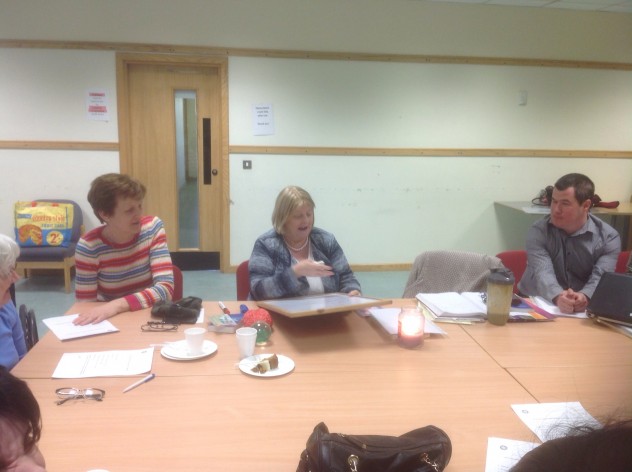 The meeting room is light and airy. We all sit around a large table where we can discuss all issues over coffee, tea and biscuits. The room is a quiet and calm space suitable for anyone with hyper sensory sensitivity.
Many group members call in to the Betelnut Cafe before the meeting due to it's accessibility and location in the Draiocht next door.
Explore nearby facilities
Make a day of it by availing of Blanchardstown Shopping Centre or taking in a movie after the meeting. The centre is very accessible and has lots of free parking as well as being serviced by many bus routes.
Travelling by bus?
600 buses service the centre every day!
Bus routes servicing the Centre include: 17a, 37, 39, 39a, 76a, 220, 236, 238, 239, 270.
17a Orbital route to Kilbarrack via Finglas & Ballymun (also serves Blanchardstown Hospital)
37 from Baggot Street
39a from UCD Belfield
39 from Baggot Street
76a route serves The Square Tallaght
220 route serves Ballymun, Finglas & Ladyswell
236 serves Ballycoolin Industrial Estates
238 serves Tyrrellstown
239 serves Lucan
270 serves Dunboyne & Littlepace