Free Online Savvy classes in August 2017
Is there anyone with a disability who has NOT felt the pain of loneliness and isolation?
Learn how to reach out to people online and how to do it safely. Discover new ways to network, socialise and keep in touch with loved ones. Enjoy getting to know and use your online presence to open new doors.
Find new opportunities online
Did you know it's possible to make money from blogging or video blogging?

You can apply for jobs and have employers find you through websites like LinkedIn.

Using Skype and similar services, you can attend events, speak face-to-face with family or even take part in virtual classrooms!
You can even save on mobile phone minutes by using WhatsApp, Viber or Messenger to make phone calls.
What's Covered?
Amongst other things, we'll walk through setting up of media platforms, free tools, accessibility, blogging, emails and file sharing.
We'll also be looking at online safety including purchasing online, password safety, the dangers of oversharing, and avoiding public quarrels.
Take it at your own pace with lots of time given to hands-on practice and interesting discussion. Whether you're a total beginner or a seasoned YouTuber you will find something of interest in these enjoyable classes.
Where and When?
Our classes take place in the ground floor computer training room in Blanchardstown Library. This is adjacent to the room we use for our regular monthly meetings.
Directions to Blancharstown Library are here: Location Page
Class Instructor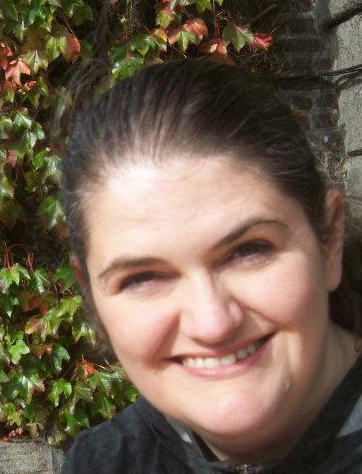 Barbara Franzoni is delighted to be visiting the group again, this time to teach online savvy classes. Since first filming the documentary, The Leader Forum, Barbara has become a good friend of our group. As well as creating and hosting our website, she also set up our group social network platforms and our popular online hashtag chat #AbleHour
Barbara has just completed her BA(Hons) in Creative Digital Media in which she achieved a first class honours and she is passionate about networking and helping others to connect.
Visit Barbara's LinkedIn page to find out more about her skills and experience or connect with her on Twitter HERE